Modern Pentathlon
Modern Pentathlon - Road to London 2012
Check out the Australian Olympic Modern Pentathlon hopefuls in action preparing for the London 2012 Olympic Games.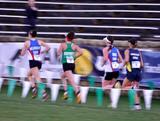 website
." alt="Chloe Esposito races to finish fifth in the final at World Cup #1 in Charlotte, NC (USA)- her highest ever World Cup result.
"When I found out my heat and I saw the girls I was competing against I nearly died! My heat was a very hard semi, maybe even the hardest! The girls in it were all really tough competitors," she said on her website.
">