Get to know your YOG 3x3 basketball team
6 July 2018
BUENOS AIRES 2018: Basketball is a game most are familiar with, but another variant of the game, 3x3 basketball will be played at the Buenos Aires 2018 Youth Olympic Games (YOG) before it makes its debut on the big stage at Tokyo 2020.
What is 3x3 basketball?
As its name suggests, 3x3 basketball (three on three) is a form of basketball played with 3 players on the court for each team, using half the basketball court and only one basket.
What are the rules?
Three players and one sub are chosen for each side
A jump ball is not used to start the game, instead a coin toss is held prior to the game.
Each successful shot inside the arc is awarded one point, with each successful shot behind the arc worth two
The game is a single period of 10 minutes with sudden death at 21 points
The winner is the first team to score either 21 points or the highest score at the end of the 10-minute period
Who is representing Australia at YOG?
Australia will be represented by a women's team at Buenos Aires, consisting of Ruby Porter (SA), Suzi-Rose Deegan (WA), Sara-Rose Smith (VIC) and Alexandra Fowler (QLD) all aged between 16-17 years old.
FIBA U16 Asian Championship gold medallist Fowler is representing Australia in 3x3 at YOG, but like the rest of her squad she also competes in 5-aside.
We asked her what we could expect from this new spin on the classic 5-aside game.
"The difference between 3x3 vs 5-aside is that 3x3 is much faster and more intense. It's a very exciting game," 16-year-old Fowler said.
Teammate and Australian Junior Championship silver medallist Ruby Porter explains the game as one where you are consistently on the move.
"3x3 is a very different style of play compared to normal 5x5 basketball. It is quick and upbeat, meaning there is a shorter amount of play time. Athletes are continuously running, scoring and playing defence. There is no stopping."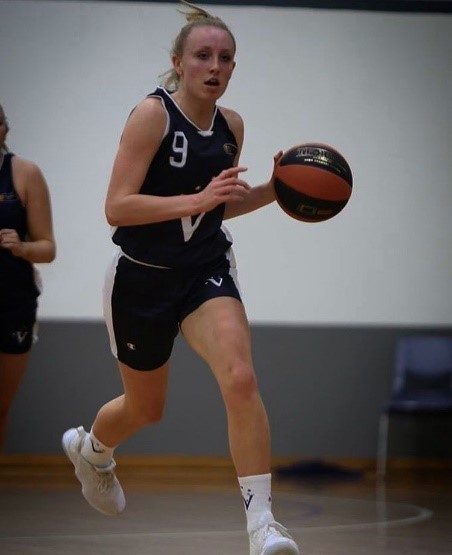 YOG will be the first time these athletes have played together, but despite coming from four different states, this isn't the first time these players have met.
"I know two of our team from previous Australian Development Camps," Fowler said."However, we've all played against one another in competitions before, including this year's U18 Australian Junior Championships in Geelong. I'm really excited for us to be playing together as a team."  
For a team who had only previously played against each other, Porter says she has no bad blood and that travelling with her new teammates and building friendships are what she is most excited for
"What I am most looking forward to is travelling to the other side of the world with girls from all over Australia. I am very excited and cannot wait for October to come."
Fast Facts
Hawthorn Magic's Sara-Rose Smith won a gold medal in both the Victorian Metro and Australian National Championships in 2018
Alexandra Fowler has played for the U16 Australian Sapphires
Suzi-Rose Deegan received a scholarship to the Basketball Australia Centre of Excellence at the Australian Institute of Sport
Ruby Porter's sporting hero and the reason she began playing basketball is her Mum, 300-plus game WNBL player, Sandra Porter
You can find out more HERE.
Liana Buratti
olympics.com.au