A day in the life: snowboard halfpipe
25 May 2017
SNOWBOARD: After placing 9th against a star-studded line up at his debut Olympic Games at Sochi 2014, snowboard halfpipe athlete Kent Callister has his sight set on a second Olympic berth at PyeongChang 2018.
The 21-year-old completed the 2016/17 World Cup season ranked 13th in the world and then claimed an impressive 11th place finish at the World Championships in Sierra Nevada.
Now the Queenslander is back at his US training base practicing new tricks ahead of the 2017 Southern Hemisphere winter season.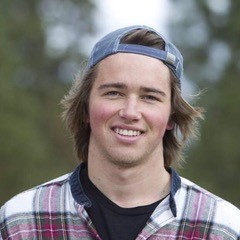 This is what a typical day on the slopes of Mammoth Mountain, California, look like for Kent Callister:
It's a bright sunny day here in Mammoth Lakes, California.
I wake up around 6:00 A.M and head straight upstairs for the coffee. Once that starts to kick in I like to make myself some eggs with veggies and put it on a piece of toast with Vegemite (Callister's great uncle Cyril Callister is actually the man who invented Vegemite!).
After breakfast I do my daily warm up routine which involves a light workout and some stretching.
Then I head up to the hill to go ride the halfpipe with my coach Ben Wisner. Right now, the halfpipe is in perfect condition at Mammoth Mountain, so the possibilities are pretty much endless here.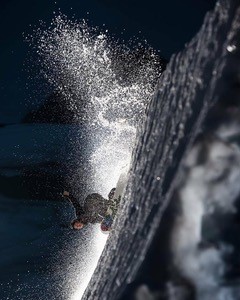 I like to start off the day trying some new tricks in to the airbag and Ben is helping me out with some pointers and words of encouragement, and if all goes well I take it to the snow. The airbag is a huge inflatable type of mattress, used as soft cushioning for practicing new tricks.
Right now, I'm working on a trick called the frontside 1260. It's been going pretty well in the airbag so I hope to take it to snow soon!
After training new tricks I like to ride around the mountain and hit the jumps or explore some new terrain. It's nice to snowboard something other than the halfpipe sometimes.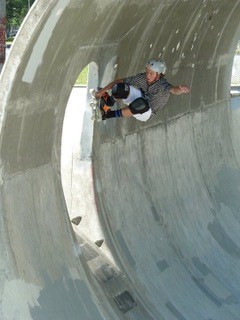 When I'm done snowboarding for the day I come home and stretch for about an hour, then I play my guitar for a bit and head down to the skate park where I spend the majority of my afternoon.
This is followed by some dinner, which usually includes some chicken or fish with rice and some veggies, before I play my guitar some more and head to bed.
Kent Callister
olympics.com.au