10 things you didn't know about Jarryd Hughes
15 June 2017
SNOWBOARD: You probably know that Jarryd Hughes was just a teenager when he made his Olympic debut at the Sochi 2014 Olympic Games.
You might have even seen his smiling face on the podium at the recent FIS World Cup event in Feldberg, Germany.
But there's more to this blonde boadercross athlete than meets the eye. Hughes will be hoping to make his second Olympic appearance at the PyeongChang 2018 Games, so we asked Jarryd to share a few things about the himself that you might not know.
1. I love to watch swimming, I think if you don't like watching swimming you might not be Australian.
2. I listen to a Taylor Swift song every morning before a race.
3. I train as part of a private team call "Reign Snowboarding."
4. I'm the youngest SBX world #1 but can't swing a tennis racket to save my life, and I was the first Australian X Games gold medalist in Boarder Cross.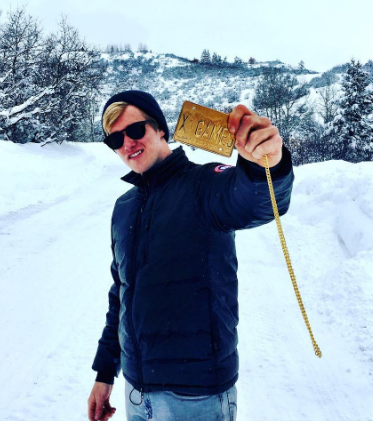 5. I train 17 times a week in the gym to be ready for the snow season and have to pass physical testing to compete overseas every year.
6. Me and my coach (Canadian Olympian, Rob Fagan) have a bet that I can't better his result at the Olympics "which is 5th place in Vancouver."
(Rob Fagan at the Vancouver 2010 Winter Games)
7. I can drop in on a 14 foot vert ramp on my skateboard/BMX.
8. I might be the only Australian that doesn't know how to surf.
9. I'm afraid if heights.
10. If I win the gold in 2018 I will be dedicating the win to my parents who have always been there to support me and will shout a trip to Disneyland!